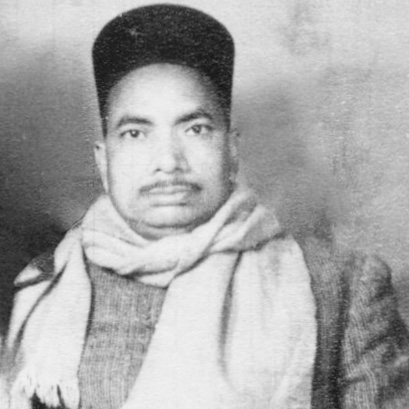 Balkishan Award
Through the generosity of Dinesh Singhal, the Center for the Study of Women, Gender, and Sexuality has established the Seth Balkishan Das Singhal Award, an annual prize of $1,000 for an undergraduate or graduate paper that addresses social justice issues, with special consideration for those papers that substantively address issues of faith and religion as they influence individual and collective behavior.

Letters of nomination are NOT required; faculty or students may simply submit the paper they wish to be considered.

The call for submissions is now closed. The next round of applications will consider papers written after January 1, 2021. Please email questions regarding the Balkishan Award to cswgs@rice.edu.
Established in 2015, the award honors Seth Balkishan Das Singhal, a pillar of strength to his local community. He was widely known as the "Lion" of his hometown Morar, India for keeping his word and for his willingness to help anyone in need. Born in British India to a struggling middle class family, Balkishan was the brightest student in his middle school class. Although his education was cut short due to his family's financial circumstances, he established a flourishing manufacturing business, providing employment to almost 100 people. Balkishan was a true believer in philanthropy and lived a life of honesty and service through his volunteer work and charitable giving to the community.

To this day, locals remember that he fed the homeless on a daily basis, and established water stations in different parts of his frequently draught-stricken city. Balkishan generously contributed to and supported a local library, hospital, places of worship and other institutions throughout his life. Thirty-four years after his death in 1981, multiple local institutions display plaques acknowledging his generosity. Balkishan believed in faith as a vehicle to unite everyone as one human family bound to each other with love and respect and to fight against all low tendencies and false values within and without us.
Balkishan Award Winners